Cookbooks Make Great Gifts for the Foodies in your Life (Or You!)
With Christmas fast approaching, if you're like me, you're still looking for some great last minute gift ideas.  One of my favorite gifts (always) to give or receive is a great cookbook.  When I get a few minutes, I love to savor them for recipe ideas, gorgeous food photos, and insights from rock star chefs.  Here are a few of my favorites: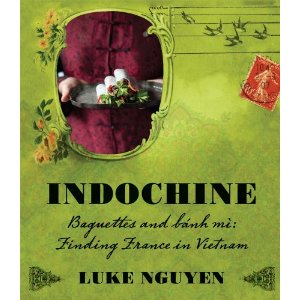 ONE.  INDOCHINE – Baguettes and banh mi: Finding France in Vietnam
Indochine is a work of Luke Nguyen's passion and love of Vietnamese food.  He's a refugee turned founder of Sydney's Red Lantern restaurant, cookbook author and TV personality who regularly returns to Vietnam to explore his heritage, to learn, and to share. As in his Cooking Channel series, Luke Nguyen's Vietnam, he readily acknowledges that although he's joined the ranks of celebrity chefs, he is still always learning from the cooks who share their recipes with him. What Luke makes evident in this cookbook is that a century of French colonization has left a culinary legacy so deep in Vietnam that it's hard to imagine there was once life without consommés, coffee and charcuterie. His book is a wonderful display of fusion Vietnamese cooking and is a delight for the home cook as well as for professional chefs seeking new levels of creativity.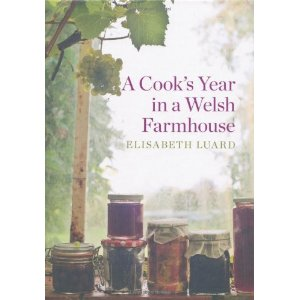 TWO.  A Cook's Year in a Welsh Farmhouse
Elisabeth Luard's beautiful food novel  perfectly captures life in the Welsh countryside.  It takes the reader through a journey of seeing her garden and the surrounding countryside change with the seasons, providing distinctive recipes at the end of each month's chapter.  After reading about a year planting and picking in the garden, roaming the countryside with her grandchildren and introducing them to the rural living pleasures, it made me yearn to get my hands dirty in my own organic garden again!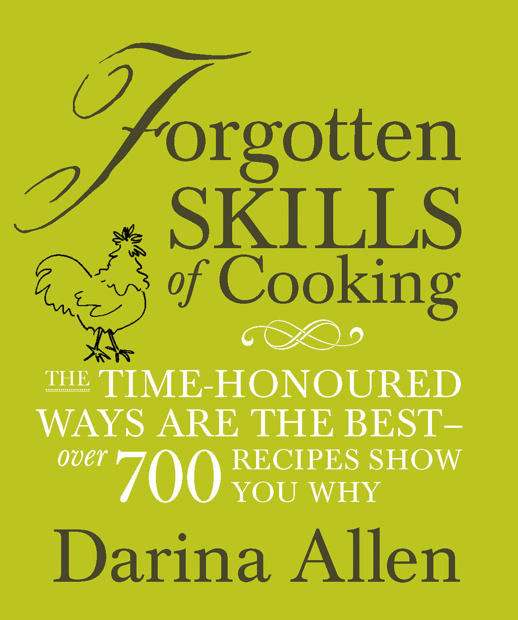 THREE.  Forgotten Skills of Cooking: The Time-Honored Ways are the Best
This 700-recipe food encyclopedia details the many practical food techniques and kitchen skills that every generation should know about. It's become my recent culinary reference book in my kitchen next to Ann Willan's La Varenne Pratique.  It's based on the highly popular Forgotten Skills courses at Ballymaloe Cookery School which Darina Allen started when she became a grandmother and realized the importance of passing on her knowledge of food. Darina covers subjects ranging from Keeping a Few Chickens, Using the Whole Pig, Home Smoking, and Cider & Wine Making … as well as more familiar topics like baking, making old-fashioned stews, and making your own yogurt and butter.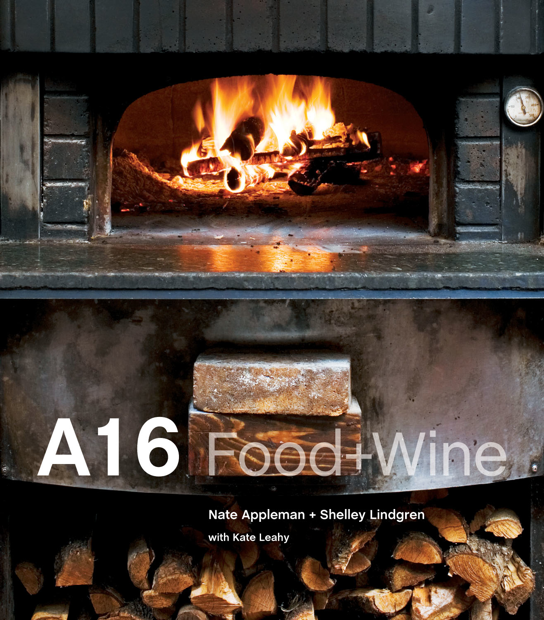 FOUR.  A16 Food + Wine
On a foggy San Francisco evening, I love the wood-burning ovens which make A16 restaurant, famous for its Campania and Naples cuisine, so cozy.  Here, executive chef Nate Appleman and wine director Shelley Lindgren have been working together for more than five years, sharing a passion for the honest country dishes and emerging wines of southern Italy. Their book is a cook's cookbook with an excellent wine tutorial section and lessons on the likes of Burrata, bottarga, fresh pancetta and much more. The flavor pairings within the recipes themselves are very helpful.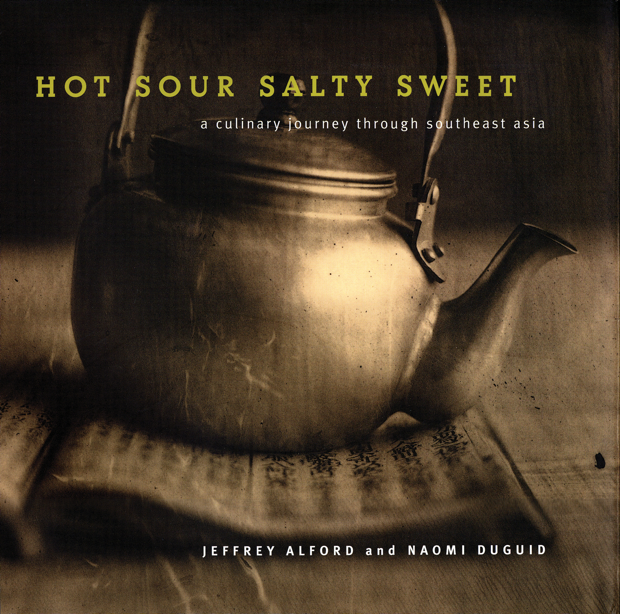 FIVE. Hot Sour Salty Sweet: A Culinary Journey Through Southeast Asia
Like all of award-winning authors, Jeffrey Alford and Naomi Duguid's cookbook is just as beautiful as it is informative. In it, they explore Southern China, Myanmar to Laos and then Thailand with Jeffrey's beautiful photographs and Naomi's thorough recipes. During their travels, they eat traditional foods in villages and small towns, learning techniques and ingredients from cooks and market vendors. Through exploring the local Asian cuisines, the theme of hot, sour, salty, and sweet is always prevalent, leading them to aptly name their inspirational cookbook.
Meantime, for a few more gift ideas, you may enjoy the list that David LeBovitz, whose Blog I adore, posted recently of his favorite cookbooks of 2011.  Among his picks: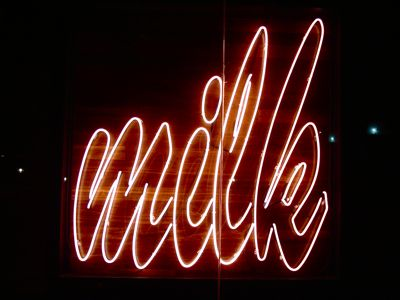 SIX. Momofuku Milk Bar Cookbook
Because I'm an ardent David Chang fan, I was excited to see that a cookbook has been written to show the sweet and softer side of his edgy restaurants.  Being a cookie and tart kind of gal, I love Christina Tosi's flair for mixing salty and sweet (a huge pastry trend).  Also, I've got to love a pastry chef who has this much fun with cereal milk and Conan O'Brien:
Since her treats are a perfect compliment to an Asian inspired meal, I'll be using this book regularly.
SEVEN.  40 Years of Chez Panisse: The Power of Gathering
I have a soft spot in my heart for Alice Waters who wrote a forward in my book, Organic Marin. Growing up in the Bay Area, I saw first-hand how Chez Panisse stayed true to its values.  I just can't believe it's been around for 40 years and has so steadfastly executed on its mission to promote sustainable, local sourcing (something many more people are finally deciding is important).  I've always been a fan of Alice Waters' wonderfully simple recipes which beautifully show off the local produce she uses.  I can't wait to curl up on a couch and read this cookbook cover to cover.
Alice Waters' forward in my book really reflects her values best:
Now more than ever, we need to make decisions about cooking and eating that support the kind of agriculture that takes care of the land we hold in trust for future generations. This beautiful book, full of recipes for delicious, seasonal meals, is a tribute to the Marin County farmers, artisans, and cooks who uphold that stewardship and provide for our future.
EIGHT. Baking with Dorie (iPad App)
Dorie Greenspan is idolized by many bakers I know.  And now they'll have another reason to love her – her well done baking App. Knowing the work needed to develop an App of my own ("Farina's Asian Pantry" was a labor of love), I'm in awe with the quality and content that has been put into her exceptional food App, worth getting just for the beautiful photos and videos. She's an inspiring pioneer with the new cooking App medium.
So there you go – 8 easy gift ideas to satiate the Foodies in your life!