Have you already downloaded the Farina's Asian Pantry iPad app? If so, tell us what you like about it, any suggestions you have for improvements, or any other thoughts you would like to share by writing a review on iTunes here:
http://itunes.apple.com/us/app/farinas-asian-pantry/id408582079?mt=8
From this site, simply click the blue button that says "View in iTunes" and your iTunes store should open to the Farina's Asian Pantry page. Scroll down to the bottom until you see something like this: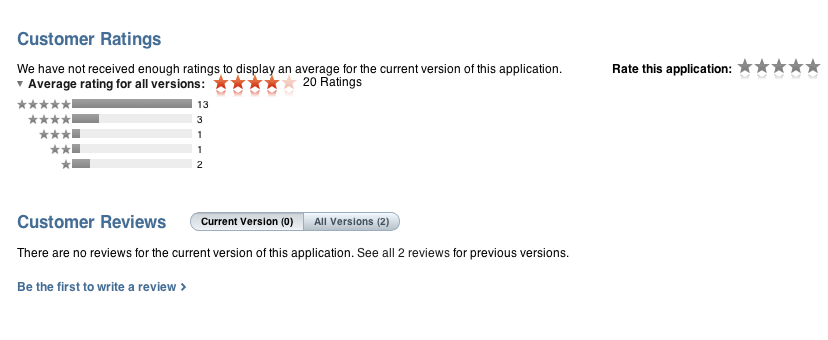 This is where you can select a star rating and/or write a customer review to let us know what you think about the app! If you haven't already, make sure you have updated to the newest version, Version 1.4, first!