Can't Wait To See What Chefs Jordan Kahn and Michael Voltaggio Can Create

While I'm fully enjoying my time in NY this week on my media tour, I'm also really excited about being in LA next week.  And, as with NY, I want to make the most of my time there in terms of food and dining.  While I hear there's a huge amount of culinary innovation is being done there, two restaurants have been generating so much buzz that I absolutely must visit them: Red Medicine and INK.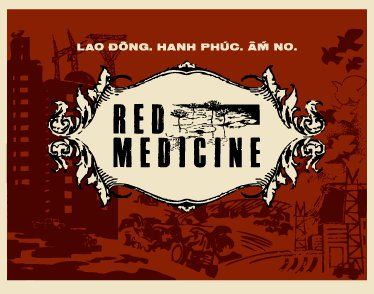 I've been hearing about Jordan Kahn and Red Medicine for a long time. It's almost impossible to believe his credentials – that he graduated from Johnson & Wales in just eight months, and, at 17, accepted his first job out of school with Thomas Keller at the French Laundry!  But, based on praise like this below, I believe it … and couldn't possibly go to LA without trying his restaurant:
Legendary food writer, Jonathan Gold, has raved about Red Medicine in his LA Weekly Squid Ink column, saying: "What chef Jordan Kahn is doing here, the way he is approaching what he calls a Vietnamese canteen, is new, less an interpretation of the cuisine than an artist finding new paints to work with, new brushes to use."
Frank Bruni compared Jordan to Jackson Pollock in the NY Times; and
The New York Observer likened his dishes to Salvador Dali paintings!
But even more inspiring to me than the obvious enthusiasm of world-class reviewers is Red Medicine's Manifesto:
This is not a traditional Vietnamese restaurant. We are not Vietnamese. Hell, we've never even been to Vietnam! Don't try to compare our banh mi or spring roll with your favorite spot in Westminster that you've been eating at since childhood. Ours is likely not better, just different. Our bun cha is not striving to replicate the one that your mother used to make … We are not attempting to create a fusion, nor replicate classics. We are simply inspired by the cuisine itself, and how it makes us feel. This is our homage, our adoration, and our inspiration – this is our 3am dive in Chinatown.
I can't wait to see for myself what all this adulation is all about – and what their inspiration looks like on the plate.
Meantime, I've seen incredible amounts of buzz about Michael Voltaggio and his INK Restaurant, including from Alan Richman who just recently rated it to be the #1 Best New Restaurant in the nation, highlighting how the Chef likes to cook modern but have a homeyness to the food too.
Equally impressive, legendary food writer, Jonathan Gold, has said:
L.A. has never seen a phenomenon like Michael Voltaggio, whose snarling passion, antihero good looks and devotion to his chef brother have made him a hero to people who have yet to taste a single mouthful of his cooking, a chef as beloved by high-school-age cooking-show fans as he is by regulars during his terms as chef at The Langham and at Bazaar. This town is full of Top Chef winners, some of them splendid chefs, but with his line at Williams-Sonoma, his 115,000 Twitter followers and his devotion to modernist cuisine, he is a step apart.
I'm seriously impressed by Michael Voltaggio even though I haven't met him yet or experienced his food.  How could you not be when he has done so much in his young life so far, such as:
Heading up the kitchens at Charlie Palmer's Dry Creek Kitchen where he earned a Michelin star and the Bazaar by José Andrés in Beverly Hills where he was rewarded with a 4-star review;
Becoming a finalist for the James Beard "best new restaurant" award in 2009;
Perhaps most famously, in 2009, earning the title of Top Chef on Bravo TV's emmy-award-winning show;
Being named "Best New Chef" by Angeleno Magazine in 2010; and
Penning one of the most sought after cookbooks, VOLT Ink.
All told, I can't wait to try his "modern Los Angeles cuisine."